On October 1, 2012 St. Andrew's United Church and the Halifax Shambhala Centre jointly sponsored an all-candidates forum for the mayoral election titled "Values and Vision: Behind Policies and Beyond Platitudes".
From my notes on Values and Vision what mayoralty candidates advanced:
Growth and Prosperity
Taking care of everyone
Sharing the wealth
Education
A lot more compassion
Caring for fellow citizens
Taking care of each other
Too much apathy
Inclusiveness
Compassion
Everyone feels like they belong
Kindness & Generosity & Respect
Social cohesion
Taking responsibility
Wealth creation for everyone
On diversity and inclusion:
We can do better
Not turning a blind eye
Engage community
Training and mentoring
Nurturing
On urban/rural HRM:
On what's sacred:
Everything!
Understanding the needs of the people
Conversations
Listening
Respect
Authentic Leadership
While the values and vision expressed here is all very well intentioned and designed to feel good, does any of it actually take the 2012 bull by the horns?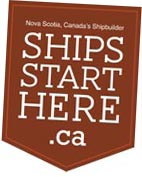 There was a question raised about membership in Mayors for Peace, a Program to Promote the Solidarity of Cities around the world toward the Total Abolition of Nuclear Weapons. Halifax is conspicuously absent from Mayors for Peace city roster of 5400+ including 96 Canadian cities. Might this have something to do with our city's centuries long alignment to defence and current commitment to defence industries? At least 3 of the 5 candidates for mayor expressed that they would be in favour of joining Mayors for Peace.