Chögyam Trungpa Rinpoche Straight Up!


Welcome to the original website of devotion (Chögyam Trungpa Rinpoche Internet Resource Links), first established 1997 on the tenth anniversary of the Vidyadara's paranirvana. Fifteen years ago we began tracking any mention of Chögyam Trungpa on the Web with one rule of exclusion: "no book stores".

This is Chögyam Trungpa Rinpoche Straight Up! — not necessarily what you'll find chronicled or in official biographies, although you'll find all of that here too. More than a mere collection of links, this is our world's reaction to one of the most precious teachers of our time. Now Trungpa Rinpoche's powerful and practical proclamation of basic goodness and call for enlightened society is heard far and wide:

New 120404:

The Teacher – Chogyam Trungpa Rinpoche. Shambhala

Chögyam Trungpa – Tribute 2012 by Gesar Mukpo
Tribute to my father Chögyam Trungpa Rinpoche on the 25th anniversary of his parinirvana.

Chögyam Trungpa Milarepa Song – source unknown

Chögyam Trungpa Poems:
Cynical Letter, A Letter to Marpa, Sound Cycle Aham
7:05, Recorded Boulder, Colorado, March 1974

Laurie Anderson Live at the New York Shambhala Center

Chronicle Project: Twenty Five Years After Special Edition

vrot.org
RAINCLOUDS OF WISDOM
A supplication to the supreme Vidyadhara, Chökyi Gyatso, the Eleventh Trungpa, by Ösel Tendzin
HOW I MET THE VAJRA MASTER
A letter from Vajra Regent Osel Tendzin to the participants at the 1980 Vajradhatu Seminary
RECALLING THE GURU'S INSTRUCTIONS
A talk by Vajra Regent Ösel Tendzin to the Karma Dzong community in Boulder, Colorado, January 23, 1988
Audio: Mahamudra Lineage Seminar, Talk 1
Vajra Regent Ösel Tendzin April 29, 1988, San Francisco Dharmadhatu (1:03:17)

January 31, 1997
Shambhala and Chögyam Trungpa Rinpoche debut on the WWW.

This page in May 2000


---
---

Ocean Of Dharma — CTR Quotes of the Week

beezone.com
Chögyam Trungpa Rinpoche on the nature of the Bodhisattva
Maha ati translated by Chögyam Trungpa Rinpoche
The Oxherding Pictures with commentary by Chögyam Trungpa Rinpoche

beliefnet.com
Discussion: Chögyam Trungpa Rinpoche
Discussion: chögyam trungpa, rinpoche
Between Heaven and Earth: The Beliefnet Trip to Bhutan
Awareness in Every Sip by Ted Rose
Bowing to the Artist Within by Nancy Azara
Breathe In, Breathe Out by Rachel Medlock
Fearlessness in Difficult Times by Pema Chödrön
The JuBu Phenomenon by Mary Wakefield
Princess, Warrior, Nun by Mary Talbot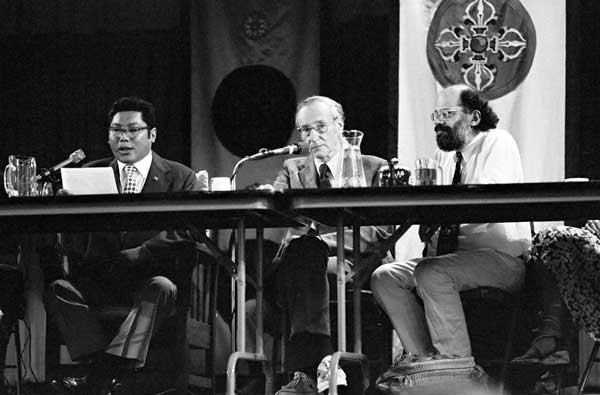 blogs.dharma.art.br
Chögyam Trungpa and Allen Ginsberg
Supplication for the Rebirth of the Vidyadhara Chögyam Trungpa, Rinpoche — Allen Ginsberg

blogs.plos.org
What Kind of Buddhist was Steve Jobs, Really? by Steve Silberman
I suspect that one of the things that Jobs found inspiring about Trungpa's writing — beyond its bracingly direct tone and surgical deconstruction of the lies that prevent us from seeing things as they are — was his profound respect for artists, poets, and musicians, whom he saw as fellow warriors against delusion (which he called "neurosis," adopting the lexicon of Western psychology.)
brocades.net
Brocades History
The Shambhala Standard

buddhactivity.org
Ice in Halifax Harbour
Press clips from paranirvana week in 1987

chaostronik.wordpress.com
Chögyam Trungpa & la Folle Sagesse

chogyamtrungpa.com
Chögyam Trungpa Legacy Project

chronicleproject.com
The Chronicle Project Chögyam Trungpa Rinpoche Stories

crazywisdomthemovie.com
Crazy Wisdom
A Film about the Life and Times of Chögyam Trungpa Rinpoche



csp.org
Council on Spiritual Practices
Cutting through Spiritual Materialism (excerpt)

cuke.com
Chogyam Trungpa cuke link page

dailycelebrations.com
Chögyam Trungpa, Compassion Automatically

dechencholing.org
Lineage & Teachers

dharmafellowship.org
VENERABLE CHöGYAM MUKPO, THE XIth TRUNGPA RIMPOCHE
as told to Dharma Fellowship

dharma-haven.org
Works by Chögyam Trungpa and His Students
The Published Teachings of Chögyam Trungpa, Rinpoche Tibetan Buddhist meditation master, artist, scholar and His Students

dianachurch.com
Vidyadhara Chögyam Trungpa Rinpoche (photos)

dralaprinciple.blogspot.ca
Kunga Dawa on meeting Chögyam Trungpa
Kunga Dawa, or Richard Arthure at the time, met Chögyam Trungpa Rinpoche in 1966. Kunga was married, pursuing a career as an actor and had just been introduced to his first experience with LSD...
elephantjournal.com
Disturbing "facts" re Trungpa Rinpoche on Wikipedia.
The Teachings of Chogyam Trungpa Rinpoche. ~ via Peter Volz.
Was Chogyam Trungpa Rinpoche an alcoholic? Dispelling myths with openness.

fabrice-midal.org
Fabrice Midal

facebook.com
Chögyam Trungpa Rinpoche on Facebook

factsandopinions.com
The Buddhists of Halifax by Deborah Jones, The Globe and Mail, May 11, 1991

fatherlouie.blogspot.ca
crazy wisdom - Chögyam Trungpa Rinpoche

forseekers.com
Bill Gordon Review Appendix: Shambhala Buddhism and the stages of system development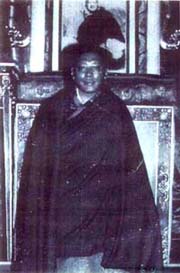 ginsbergblog.blogspot.ca
Chogyam Trungpa Rinpoche's Birthday
Chogyam Trungpa's Paranirvana

glossary.shambhala.org
Shambhala Training Glossary

himalayanart.org
Himalayan Art: Biography of Chogyam Trungpa Rinpoche

home.earthlink.net/~chavele
Love and Awakening Book Review by Evelyn Challis, Ph.D.

jamesgritz.com
Month long retreat in Crestone and Trungpa Rinpoche bringing Dharma to America


Tibetan Buddhism in America - Images by James Gritz

jcrows.com
Chogyam Trungpa Rinpoche, Nyinthun Talk Barnet Vermont 1973 (Quicktime)
Healing and the Reality of Death
The Four Foundations of Mindfulness Meditation

jonimitchell.com
PAINTINGS: Chogyam Trungpa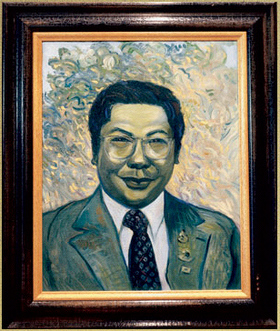 Joni Mitchell by Dimitri Ehrlich, Interview Magazine, April 1991

I wrote a song about a visit I made to him called "Refuge of the Road." I consider him one of my great teachers, even though I saw him only three times. ¶ Yes. At the very end of Trungpa's life I went to visit him...

Not your average monk by Katherine Monk, Vancouver Sun, October 12, 2011
[Crazy Wisdom] Film explores life of Buddhist teacher Chogyam Trungpa Rinpoche, who lived life to the fullest
Review of "Will You Take Me As I Am, Joni Mitchell's Blue Period"
Unreleased audio clip of Joni on Trungpa

kagyu-asia.com
Prediction Letter on the future of the Lineage by Chögyam Trungpa Rinpoche

karmecholing.org
About Karmê Chöling

katybutler.com
Encountering the Shadow in Buddhist America by Katy Butler, 1990

konchok.org
Biography of Chokyi Sengay, Trungpa Rinpoche XII
The Trungpa Lineage

librosbudistas.com
Chögyam Trungpa (Spanish)

livereal.com
Dharma Combat Chogyam Trungpa

lojongmindtraining.com
The Tonglen and Mind Training Site

longchenfoundation.org
Chogyam Trungpa Rinpoche
About the Longchen Foundation

members.shaw.ca/holymanners
Spiritual Innovators: Chögyam Trungpa

milkmag.org
Milk volume one Hans PLOMP

nalandatranslation.org
Nalanda Translation Committee
The Collected Tibetan Works of the Vidyadhara
Trungpa Rinpoche's Early Days As a Tertön
Shambhala Slogans PDF
Spontaneous Poetry of the Vidyadhara Chögyam Trungpa Rinpoche

nexuspub.com
NEXUS - Colorado's Holistic Journal
The Dharma Brats: Growing up Buddhist in America by Jesse Govinda Thompson

nfb.ca
Tulku (trailer)
By Chögyam Trungpa's son Gesar Mukpo, 2009, 4 min
Tulku is a documentary film about young people caught between the modern culture they were born into and the ancient Tibetan Buddhist culture from which they were reborn. They are Western tulkus – all of them recognized when they were children as reincarnations of great Tibetan Buddhist masters. Filmmaker Gesar Mukpo is one of them. In this film, he sets out to meet others like him – young people struggling between modern and ancient, East and West.

nonduality.com
Multiple entries: Search, enter "Trungpa"

nytimes.com
Sex Scandal Has U.S. Buddhists Looking Within

obscure.co.nz
Chögyam Trungpa (a play)
... While meditating one evening, the Tibetan-born monk, Chogyam Trungpa, came across the following discussion on the astral plane.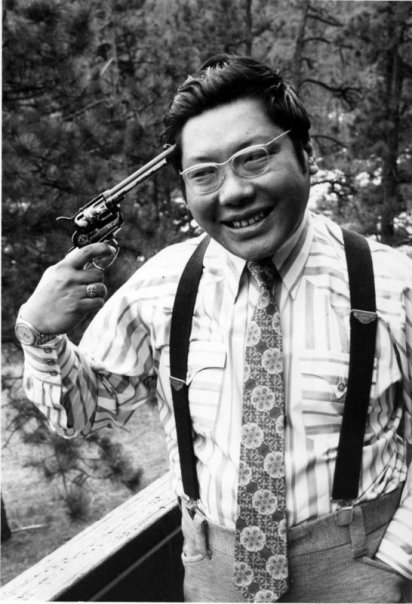 pantrinitydas.com
BEER vs. BEADS. The Common Ground.
Chogyam Trungpa Rinpoche (1939 – 1987) lived on the cusp of these 2 major extremes. He practiced something called "Crazy Wisdom," and lived a life that would be normal for many people, with the BIG exception that he was a LAMA! His list of controversies is loooong. Unlike your run of the mill Lama...


pemachodrontapes.org
About Pema Chödrön

philashambhala.org
Sadhana of Mahamudra

pluralism.org
The Meaning of Land: Shambhala Buddhism in North America by Ravenna Michalsen
Center Profile: Asheville Shambhala Center
Center Profile: Atlanta Shambhala Center
Center Profile: Boston Shambhala Center
Center Profile: Brunswick Portland Shambhala Center
Center Profile: Madison Shambhala Meditation Group
Center Profile: Milwaukee Shambhala Center
Center Profile: San Antonio Shambhala Center
Center Profile: Shambhala International
Center Profile: Shambhala Mountain Center

poetspath.com
Allen Ginsberg Mind Writing Slogans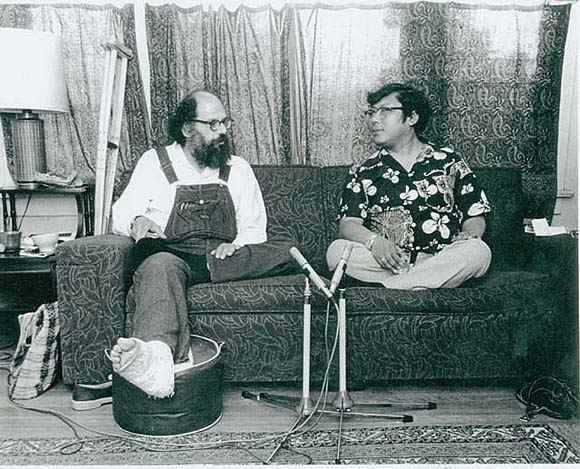 unfetteredmind.org
"Trungpa" search


urbandharma.org
The Legacy for Our Children: American Buddhism by Judith Simmer-Brown

radiofreeshambhala.org
Radio Free Shambhala

realization.org
Realization.org: Best Spiritual Books of the 20th Century

relinfo.ch
Shambala, Chögyam Trungpa (Swiss German)

sacred-economics.com
Sacred Economics with Charles Eisenstein - A Short Film by Ian MacKenzie
At the 2:20 mark of this 12 minute film the camera briefly pans a bookshelf from a blur of books to focus on among others, Cutting Though and Shambhala: The Sacred Path of the Warrior (the later upside down perhaps to highlight the subtitle).

sacred-texts.com
Training the Mind and Cultivating Loving-Kindness
Cutting Through Spiritual Materialism; Shambhala

sealevel.ca
Goodbye Doha by Ken Friedman

sealevel.ca/isx
Glimpsing the Space of Feminine Principle by Alice Haspray
A Goal-less Goal An Interview with Acharya, Moh Hardin

shambhalabay.ca
Vidyadhara Chögyam Trungpa Rinpoche

shambhala.com
Shambhala - Chögyam Trungpa Rinpoche: Resources and Links

shambhala.org
In Febraury 2007 a wealth of appreciation as well as audio, video and transcripts of Vidyadara's teachings appeared on Shambhala webpages.

Shambhala Teachers - Vidyadhara Chögyam Trungpa Rinpoche (introduction with many links.)
Shambhala Teachers - Vidyadhara Chögyam Trungpa Rinpoche (biography)
Great Eastern Sun - The Wisdom of Shambhala by Chögyam Trungpa Rinpoche
"Working with Early Morning Depression"
Realizing Enlightened Society by Chögyam Trungpa Rinpoche
The Four Foundations of Mindfulness Meditation by Chögyam Trungpa Rinpoche
The Blue Pancake by Chögyam Trungpa Rinpoche
The Lion's Roar by Chögyam Trungpa Rinpoche
The Symbolism of Experience by Chögyam Trungpa Rinpoche
Space, Speed & Richness by Chögyam Trungpa Rinpoche
Recommended Readings (Book list)
Oxherding Chögyam Trungpa Rinpoche

shambhala.org/member/recollections
The Recollections Project

shambhala.org.uk
Chögyam Trungpa Rinpoche

shambhala.org/teachers/pema
Spiritual Farming by Chögyam Trungpa
Path by Chögyam Trungpa

shambhalabp.org
Chögyam Trungpa Rinpoche

shambhalamountain.org
Spiritual Director & Founder

shambhalashop.com/archives
Shambhala Archives

smzc.net
Trungpa Rinpoche's Stupa at Sonoma Mountain Zen Center

shambhalasun.com
The Decision to Become a Buddhist by Chögyam Trungpa Rinpoche
Resting Completely by Pema Chödrön
Naropa University: Where East Meets West and Sparks Fly by Stephen Foehr
A Question of Heart: Throw the Hatred Out by Chögyam Trungpa Rinpoche
Surveying the Buddhist Landscape by Charles Prebish
When the Dharma Gets Personal by Judy Lief
Multiple entries search

shamarpa.org
Shamar Rinpoché speaks about Chögyam Trungpa Rinpoché's divination - 1973

shantigar.org
Shantigar
In 1977, van Itallie's Buddhist teacher, Chogyam Trungpa, Rinpoche, retreated for a year to the farm to write his renowned Shambala teachings. Trungpa renamed the farm, "Shantigar," which means "peaceful home."


soulfulliving.com
Learning to Stay by Pema Chödrön

strippingthegurus.com
CHAPTER XVII A Wild and Crazy Wisdom Guy (Chögyam Trungpa)

technorati.com
Everything in the known universe tagged chogyam trungpa

thessalonikibuddhistcenter.org
"Η Εκπαίδευση του Πολεμιστή" ένα ποίημα του Τσόγκυαμ Τρούνγκπα Ρίποντσε
"THE EDUCATION OF THE WARRIOR" , a Poem by Chogyam Trungpa Rinpoche

trans4mind.com
A Spirituality that Transforms by Ken Wilber
When Chgyam Trungpa Rinpoche, a great (though controversial) Tibetan master, first came to this country, he was renowned for always saying, when asked the meaning of Vajrayana, "There is only Ati." In other words, there is only the enlightened mind wherever you look. The ego, samsara, maya and illusion - all of them do not have to be gotten rid of, because none of them actually exist: There is only Ati, there is only Spirit, there is only God, there is only nondual Consciousness anywhere in existence. ¶ Virtually nobody got it...
translatum.gr/buddhism
Chögyam Trungpa
The Myth of Freedom of Freedom and the Way of Meditation [ Love - Work ]

transpersonal.com
Transpersonales Lexikon: Trungpa, Chögyam (German)

trimondi.de
The Shambhala Myth and the West Book excerpt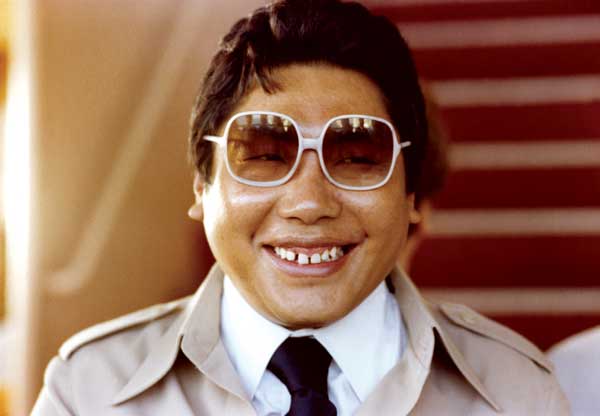 twi-ny.com
CRAZY WISDOM: THE LIFE AND TIMES OF CHÖGYAM TRUNGPA RINPOCHE (Johanna Demetrakas, 2011) at the Rubin Museum of Art This Week in New York Review

web.archive.org
A Spiritual Leader's Farewell by Gregory Jaynes, Time, 6/22/87
Buddhist in U.S. Agonize on AIDS Issue by Dyan Zaslowsky, NY Times, 2/21/89
A Troubled Church: A Buddhist group recovers from controversy by D'Arcy Jenish, Maclean's, 10/29/90

Shambhala Sun Archives:
The Spiritual Biography of Allen Ginsberg The Vomit of a Mad Tyger
proclamation original mind
proclamation of primordial mind
proclamation of your candid mind
proclamation of your own chaos
proclamation of your own uncertainty
proclamation of your own fragility
proclamation of your sensitivity
proclamation of your own cheerful neurosis
Dharma Brats by Waylon Lewis

video.google.com
Krishnamurti with Chogyam Trungpa Rimpoche - Goggle Video

vimeo.com
The Great Stupa of Dharmakaya

wie.org
Pulse News, gossip, and rumors from an emerging culture: snippet on Naropa University in Boulder

wikipedia.org
Chögyam Trungpa

winfieldclark.com
Buddhism and the Spiritually Challenged by Winfield Clark

wordtrade.com/religion/buddhism
Chögyam Trungpa (Collected Works review)

www.youtube.com
Trungpa Search Videos

www.youtube.com (Chogyam Trungpa Play Lists)
The following is just a sampling of what is available:

Chögyam Trungpa - Spirituality & the Now
Chögyam Trungpa from the opening "scene" in Zeitgeist, the Movie.

Dharma Drive-In. Chogyam Trungpa Rinpoche. Karme Choling, 1973. Shambhala

Spiritual Materialism - Chogyam Trungpa Rinpoche (Dorje Dradul) -Shambhala

Spiritual Materialism - Chogyam Trungpa Rinpoche (Dorje Dradul) -Shambhala

Chögyam Trungpa Rinpoche (11th Trungpa) & Chokyi Senge (12th Trungpa)
Photo montage of Chögyam Trungpa Rinpoche (11th Trungpa) & Chokyi Senge (12th Trungpa). Music is "Offering Chant" (Unplugged) by Lama Gyurme & Jean Philippe Rykiel.

Audio:
Chogyam Trungpa Rinpoche SPIRITUAL MATERIALISM
Chogyam Trungpa Rinpoche SPIRITUAL MATERIALISM 2

Chogyam Trungpa Rinpoche-Challenge Demoness.part 1
Chogyam Trungpa Rinpoche-Challenge Demones part 2





Kindly support Chögyam Trungpa Rinpoche Straight Up!


Thank you!




To suggest that a link be added to (or deleted from) this page write: webmaster@sitecare.com

Original Calligraphies:
Great Eastern Sun | Dharma | Command | Links | Home

Photos:
Midsummer's Day Lhasang
Vajradhatu Seminary, Bedford Springs, Pennsylvania, March 1983


Buddhactivity.org
Dharmic Communities

Sealevel | SiteCare™ 2012-04-04